Benefits of Appointment Scheduling Software
For an entrepreneur, most of the time is wasted on recording customers' data, marking the services they have acquired, and the ones that are left, with the help of pen and paper, and estimating the revenue, etc. All these annoying headaches are scrapped with online appointment scheduling software. The one who is into the business of scheduling bookings must continue reading.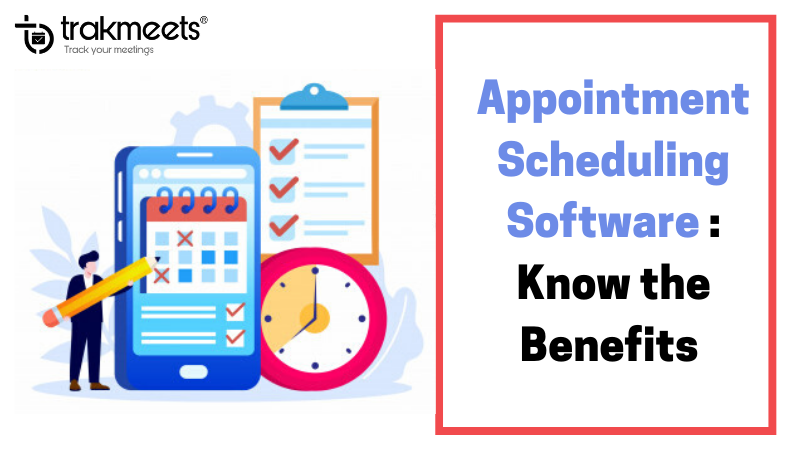 What is An Appointment Scheduling Software?
Before beginning with the benefits, let's go through the definition. It is an online solution for booking appointments, and communicating with customers, and helps by vanishing the gap between the service providers and their customers as they can reach each other without any delay.
To Which Businesses This Appointment Scheduling Software Can Help
Though there are many businesses around the world, major businesses that deal with customers, their online appointments, queries related to different services, etc may include-
Beauty Salons and Spa Services
Auto Washing and Detailing Services
Cleaning Services
Pest Control Specialists
Electrician Booking
Handyman Booking
Lawn Care Specialists
Paint & Decorator Services
Benefits of Appointment Scheduling Software For Different Businesses
There are numerous benefits that can be added here. I have mentioned a few important ones.
You can add your business information online
Appointment booking software enables you to represent your services with a price tag
You can add images of the services. In a beauty salon & spa business, it works really well.
You can highlight your business locations through Google Maps –
Add unlimited business offers to increase the sales and customer base.
Customer live chat enables you to answer the queries of your customers quickly.
Adjust and manage business and staff working hours
Analyze the whole business on your smartphone.
With online multiple payment options, the entrepreneurs can easily make the transactions secure, and hassle-free.
Maintaining the data of customers etc becomes too easy.
Generating sales reports through appointment booking software.
Benefits of Appointment Scheduling Software for Customers
Online users can take advantage of this booking software as they can book the app within seconds.
Without stepping out they can schedule appointments with the experts.
View the service provider profile
View the services and the possibility of booking them electronically through the application
Online Payments via credit or debit card, multiple mobile payment options, etc.
Live chat service between the customers and the service provider
Create a profile and save all its reservations and payment history
Locate the service provider's geographical location
Easy to search for the nearest service provider or by area
Read the reviews and feedback of other customers
Automatic reminder of pre-booking via the application and the ability to confirm the arrival again
For business owners, it is very important to maintain a standard of their services and represent their business by taking care of their customers' needs. Appointment scheduling software enables you and your businesses. The enriched tools and reliability of the features help you in boosting productivity. If you are into such a business where you deal with customer bookings, get the best benefits, and must learn to start with the best online appointment scheduling software.