Book Your Cleaning Staff with Maid Booking Software Amid Lockdown
COVID-19 has affected almost all groups of society especially the economically weaker section like daily wage workers, drivers, maids, etc. The working families which rely on services offered by these people are suffering because they don't know how to manage all the stuff which was earlier done by their helpers.
Like, a maid is responsible for doing all housework like cleaning, cooking, dishwashing, etc. But now people are afraid to call them for work because they are living in crowded areas and the possibility of getting infected by this virus is also high for them. Secondly, it becomes extremely difficult for people to find maids, and cleaning staff amid the coronavirus outbreak.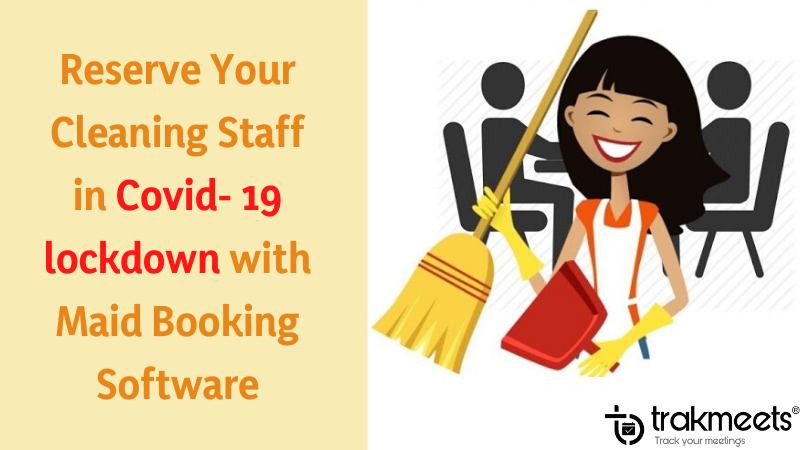 On-Demand Maid Booking Software-
Getting help for house cleaning has never been an easier task and finding a good maid at an affordable price is also a big challenge especially during the time of COVID-19 when it is not possible to reach people. But with the online maid booking software, anybody can book a cleaning staff at any time and anywhere.
What Makes a Maid Booking Software Awesome
Undoubtedly, the answer would be its features. Other hidden features that make this online booking service channel the best are-
Schedule a Booking- You can book a cleaning staff with the help of the online booking software within a few clicks. The in-built features enable just those customers to take benefit of these online booking services who are allowed. Authorization can be obtained by filling in basic and personal data like mobile numbers email addresses, etc.
Job History Details– You can navigate the complete job profile of every single maid which will help you to know the details of the work that an individual has done previously.
Online Payment Options– For maid booking, online scheduling software enables you to pay for the work directly into their accounts through online multiple payment options.
Communication Options- Customers can communicate with the Maid directly through the number given in the profile in case there is any change in the time of work, etc. This may reduce the hassle of everybody.
Choose the Best Cleaning Service Software
Are you looking for online maid booking software? If yes, no need to get worried anymore because, through Trakmeets- the best online simple scheduling software for maid services, you can choose the cleaning staff easily. You can book a maid of your choice. This will help you to spend your valuable time with your family or can work from home without worrying about the housework. Click here to know more.