7 Benefits Of Online Appointment Scheduling Software For Small Businesses
It is tiresome to hang around the telephone and schedule appointments even if the business is small and even your customers find booking their appointments telephonically a tedious task. Most appointment-based businesses don't strangle around manually scheduling appointments.
Online appointment scheduling software can help smoothen the scheduling process. It is a web-based platform that allows customers to easily book a service appointment online. The software removes the need for manually allotting the scheduling and assigning of the service provider. The importance of appointment booking software for small businesses is the same as for large corporations.
According to a study by Zippia, "Businesses that are using online appointment scheduling software have experienced a gain of an average of 27%." This makes it crucial for small businesses to incorporate the software into their business in order to grow and sustain in the competitive market.
In this article, we'll dive deep into the ways in which this software helps small businesses grow and scale.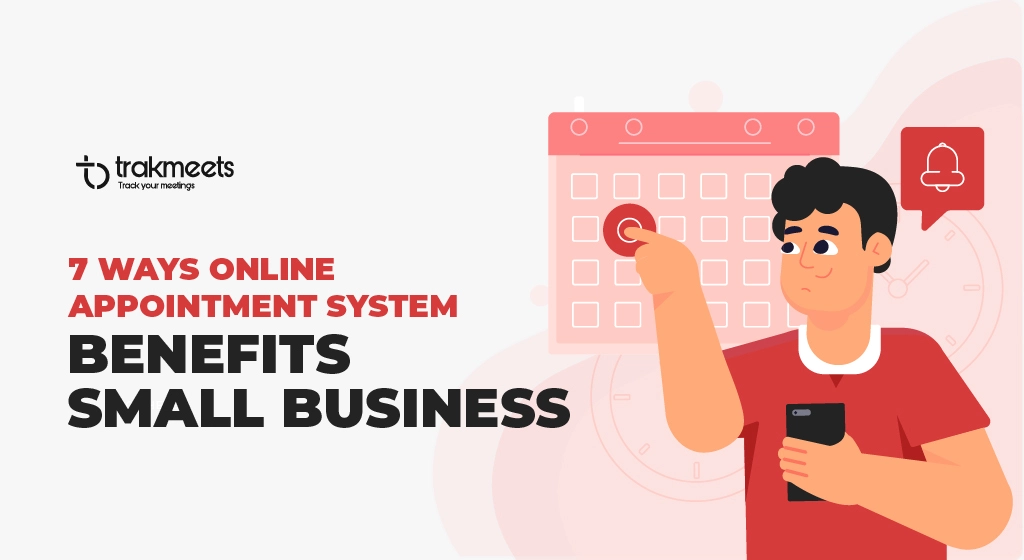 Here are 7 things that small businesses can gain from online appointment scheduling software
Online presence
The software gives the business online visibility that improves the chances of brand awareness among potential customers. Businesses can promote their business on any social media platform like Instagram, Facebook, and even TikTok giving great exposure and increasing the customer acquisition rate. A survey shows that 41% of all booking services are found through social media. Also, marketing the brand on these platforms is quite inexpensive which also reduces customer acquisition costs. Acquiring a great customer base improves the net profit margin and increases the ROI of the business.
Automated shift scheduling
Customers can book their appointment digitally via the customer application where they can select the available schedule according to their availability and even select a particular service provider. The appointment is booked and updated with the business owner accordingly. Customers can schedule the next available appointment at any time even when the service is unavailable. They can reschedule and even cancel their appointment online. The software removes the hassle of calling the business to get an appointment rescheduled or canceled.
Reduced no-show rates
In appointment-based businesses, rescheduling or canceling at the last minute is a common scenario. The software sends automatic notifications to the customers which ensures that customers do not forget and can even cancel the appointment on time if there is any change of plan. These reminder notifications are sent in-app and via SMS and email. This reduces the cases of no-shows and increases customer attendance.
Improve the customer experience
Going digital allows customers to book, reschedule, and even cancel their appointment through an online customer interface which enhances the customer experience. Customers can even select their preferable available schedule and service available provider. Offering such features increases customer satisfaction scores resulting in repeat sales and bringing new referrals helping a small business grow exponentially.
Increase workspace efficiency
Alone manual appointment management is quite tiring and a wearisome job that has the chance of human errors. Such errors in appointment data can even lead to losses and reduced customer satisfaction. Online appointment booking can quicken the booking process and reduce the need for hiring an extra workforce.
The software also allows multiple payment integrations giving flexibility to the customer while making payments. Customers can pay either online or via cash and allowing them to pay in multiple ways improves the customer experience.
24*7 appointment booking
Customers can make a booking at any time of the day even if the service is closed. Customers can book the next available schedule for the service. Allowing customers to book the appointment at any time of the day improves their experience as they do not have to worry about booking the appointment only at the service available time. According to Zippia, "40% of appointments are booked after business hours."
The software streamlines and optimizes the appointment booking process that allows customers to book their appointment online making it simple and fast. It is a great tool for businesses regardless of their size that can help you gain consistent profits and achieve consistent growth. Trakmeets is online appointment booking software that can improve the efficiency, productivity, and profitability of your business. Book a Meeting with industry experts to see how Trakmeets can help your business.