Top 5 Ways to Boost Sales With Car Washing Appointment Booking Software
Booking in the car washing business is intimately tied to cash flow and to excel in the race and get an edge over the competition, it is crucial to improve the efficiency of the business. Car wash appointment booking software is an online tool that is integrated with the car washing business that digitalizes and automates the appointment booking process.
According to a survey by Zippia, "In some cases, local businesses that added online booking systems online increased their revenue by up to 120%."
The survey makes it urgent to adopt modern technologies to grow and scale businesses. In this blog, we'll discuss how this software can help you boost the sale of your car washing software.
5 Tips to boost your sales with car washing appointment booking software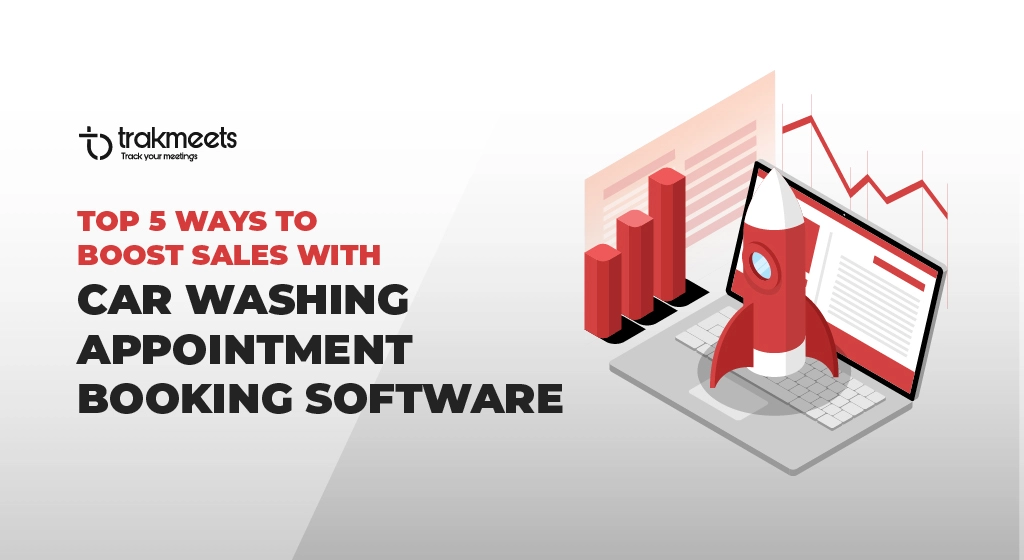 Digital appointment booking
Customers can book their car washing appointments from the customer application preventing them from standing in long queues. As a result, customers can go to the car wash station just in time for their scheduled appointment. Digital appointment booking also automates the process making it easy for your business to take the booking accurately and without any hassle. Offering an online application not only improves the customer experience but also makes the booking process efficient for your business. Improved customer experience increases the customer retention rate and brings new referrals which improve the net profit margin over a period of time.
Online payments
The appointment booking software offers multiple payment integrations that can be used in your car washing business according to their feasibility. Multiple payment modes allow customers to make payments anytime and from anywhere hassle-free. This improves positive cash flow while increasing customer satisfaction scores and reducing customer churn rates.
Reminder notifications
Auto-generated reminder notifications prevent customers from forgetting about the appointment and missing it. The reminder notifications include the date, time, and venue of the car detailing station. These notifications ensure customers show up on time and reduce the cases of no-shows.
Online presence
Appointment booking software gives the car washing business an online platform that improves its visibility and brings in more potential customers. You can also promote and market your business app online via social media platforms which can bring a good amount of traffic to the application.
Real-time visibility
Integrating the software into your business avoids the chances of overlapping appointments or double bookings. The software freezes the service that is already booked making it unavailable for other customers.
Mobile car wash software allows customers to book their appointment i.e. the next available appointment even when the service is unavailable. The software has made the process efficient and productive while improving the customer experience. This has reduced operational costs and increased net profits. Trakmeets is online appointment booking software that is an apt choice for your car washing business. Schedule a call with our experts to know and witness the ways Trakmeets can help you boost your sales.