What Are the Benefits of Salon Appointment Scheduling Software- 
Those were the times when getting the beauty salon and spa services were considered as a status symbol. People belonging to affluent families were the only ones who actually visited the beauty salon centers. Then with the passage of time, it becomes the need of the hour for everybody. And the demand for salon and spa services goes up.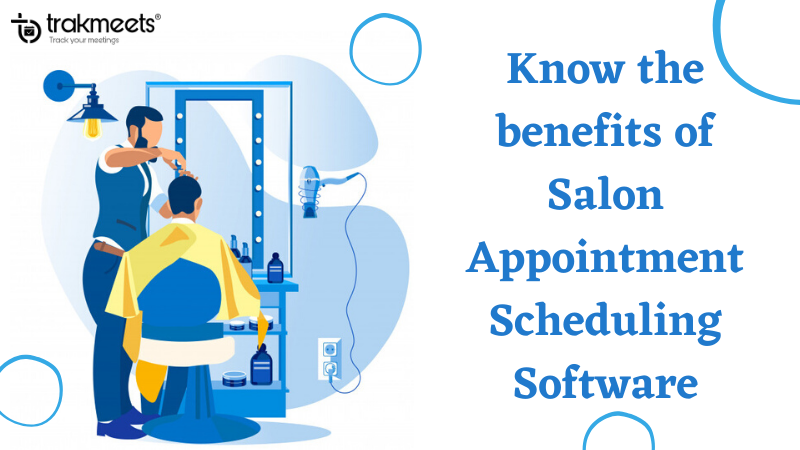 To cater to the requirements and to ease the whole system customers use calling systems to book the appointments at beauty parlors. Then with the addition of technology in the world, online salon appointment systems came into existence that is making the salon business easy and affordable. There are many salon appointment scheduling software all over the world that are bestowing their mind-blowing, refreshing services to their customers.
5 Benefits of Salon Booking Software- 
Here, we are going to discuss important benefits that salon owners getting are through online salon software. Let's read them one by one.
You Can Send Online Notifications-
This feature benefits the owners as well the customers too. As owners can easily stay in contact with the customers and can notify regarding their updated services online. The experts have used advanced technology to increase sales and push notification plays an important role. The salon owners can easily send the information to their online silence about the discounts, newly added notifications, offers & discounts, etc. It may result in boosting sales in an easy way which is a great advantage of an online salon booking system.
Awesome Option To Book an Online Appointment for Salon Services- 
The in-built features in the online system that includes the calendar, etc allow its users to book an appointment easily according to their feasibility. It allows the users to schedule appointments to avoid waiting for time or standing in the long queues. In addition, through online salon software the owners can easily manage the whole business. 
As per the data, the customers book salon services more often at the weekends and on holidays. Hence, with the online management system, salon bookings can easily be organized with salon software. The bookings can be canceled rescheduled through these options easily. The features enable the users to schedule the appointments according to their best-fitted timings. 
Salon Booking Software Enables You To Show List of Beauty Salon Services
– 
This can be a treasure of your salon business is presented in the best way. As the salon service providers need to describe salon services in a detailed way. It is also very important to mention services in a concise but clear way. It is up to the service provider which service to highlight and which service to mention. 
Not clear yet? Let's understand it with an example- What! if you have missed certain service in your salon scheduling appointment software which you are mastered in. Or have mentioned a service that you are not providing from a certain time. In both scenarios, you will lose your business. Therefore to get the full benefit it is quite important to showcase your beauty salon services properly.
Ease of Making Transactions Through Online Payments- 
There is a big hassle of dealing with cash money especially for the salon service provider. But with online multiple payment options enables everyone customers as well as salon owners to pay hassle-free. Some of the options are- MasterCards, VisaCards, Credit Cards, or Debit Cards, or other mobile payment gateways that made the payments effortless.
Why People are Looking for Online Salon Booking Solutions- 
Though there are many reasons that are responsible directly or indirectly for connecting with the salon appointment booking software. Some of them are due to-
Availability of Internet

Increasing number of customers looking for online salon appointment solutions

Increasing demand for easy access to spa and salon services

Ease of managing scheduling of appointments for the salon service providers

To compete with the competitors

A 'must' option to make money and to boost profits
The list of the points to connect with online scheduling software is too long. Well, in today's world, these are an important way to lift the salon industry up. From the various data and statistics, it has been seen that people are now getting addicted to these solutions. Initially it was the web options that came into existence then with the increase in the number of mobile phones, the salon appointment scheduling software became the need. If you wanted to connect with an online salon booking software, Trakmeets is an amazing software that is helping everyone by scheduling appointments within seconds.