Boost Salon's Brand Image with Appointment Booking Software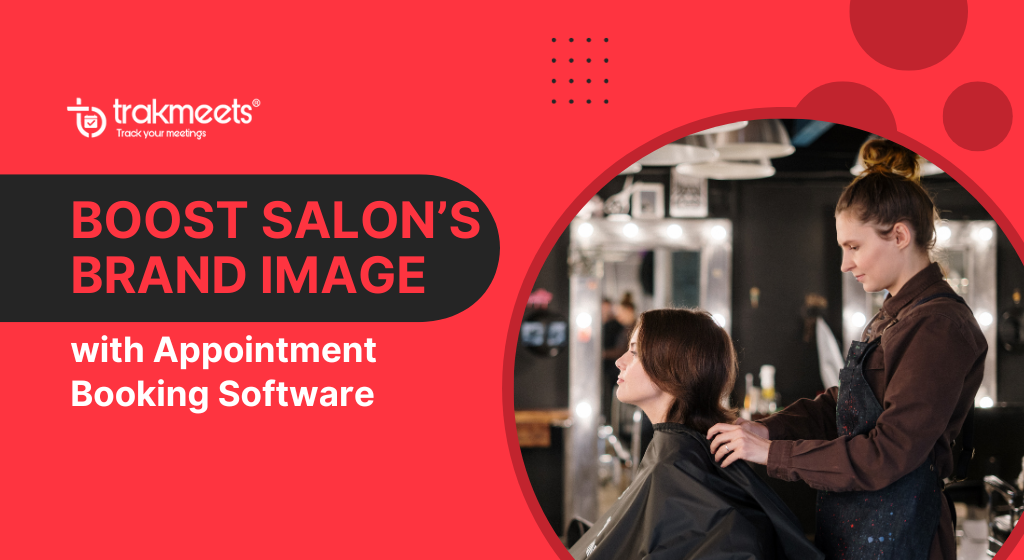 For self-care and personal growth, salons have always been havens. Clients seek not only physical enhancements but also an escape from their regular routines when they get a haircut, go to the spa, or get their nails done. Appointment Booking Software is a vital tool for enhancing a salon's image and productivity in today's fast-paced world.
This blog post will examine how implementing appointment booking software can transform the salon experience, draw in more clients, and improve your salon's reputation.
Revolution of the salon industry
From the standard neighborhood barber or hair salon, salons have changed significantly. These days, they provide a variety of services, including manicures, pedicures, spa treatments, colouring, styling, and haircuts. Effective appointment scheduling Software is required due to the wide range of services and the demand for particular treatments.
The role of appointment software in the salon business
Streamline operations
Many salons used to rely on walk-in clients in the past. Though some people may benefit from this strategy, it frequently results in lengthy wait times, irritated clients, and unpredictable staffing levels. Salons can efficiently allocate their resources with appointment scheduling, ensuring that staff and resources are used to their full potential.
Improve customer experience
The salon industry places a premium on customer satisfaction. Clients who have a good experience at your salon are more likely to return and refer their friends and family. Systems for scheduling appointments give customers the option to select a convenient time, which cuts down on wait times and ensures they get individualized care while there.
Mitigates chances of no shows
No-shows are a typical problem in the salon industry. The probability that customers will keep appointments that they make in advance and that they receive automated reminders significantly rises. Customers' satisfaction increases as a result of being able to better plan their schedules, which reduces revenue loss.
Accessibility
Clients now demand convenience in all facets of their lives, including salon appointments, Thanks to the Internet. Customers can browse available time slots, choose services, and book appointments at their convenience using appointment scheduling software. This accessibility can attract customers who are tech-savvy and increase the clientele of your salon.
Benefits of using software in the salon business
Online booking
Incorporating user-friendly online booking platforms into your salon's website and social media profiles is a common feature of contemporary scheduling systems. Even when your salon is closed, this enables customers to make appointments whenever they want. Additionally, it gives your salon a polished and practical appearance.
Automated reminders
No-shows can be inconvenient and expensive. In order to decrease the likelihood of missed appointments, modern scheduling systems can automatically send clients email or SMS reminders. To improve the overall customer experience, these reminders may also contain tips on how to get ready for particular services.
Customer management
Systematic customer data collection occurs through appointment scheduling. You can learn more about client preferences, busy periods for booking, and well-liked services by analysing this data. You can use this data to inform your marketing strategies and better cater your promotions and offerings to the needs of your customers.
Staff management
The smooth operation of a salon depends on effective staff scheduling. With the aid of contemporary scheduling systems, you can manage staff shifts, keep track of their availability, and assign appointments appropriately. This prevents overstaffing during slower times and guarantees that your salon is adequately staffed during peak hours.
Track finances
Scheduling software frequently includes financial tracking features that let you keep tabs on sales, track trends, and manage invoices and payments. You can use this financial management transparency to inform your pricing, marketing, and budgeting decisions.
Building the salon's image with an online appointment system
Promotes professionalism
The adoption of a contemporary appointment booking and scheduling system immediately exudes professionalism. The impression that clients have of your salon is one of organization and dedication to offering a superior experience.
Convenience
Showing that you value your customers' time and convenience by providing online booking and automated reminders. Repeat business and positive word-of-mouth recommendations are consequently encouraged.
Personalisation
Modern scheduling tools let you gather client information and preferences so you can offer individualized services. Building a loyal customer base can be greatly aided by remembering a client's favourite stylist, preferred appointment time, or previous services.
Reputation
The success of a salon depends heavily on its reputation. Positive reviews and ratings are more likely to be left by satisfied customers who have easy booking experiences, which can greatly improve your salon's online reputation.
Market opportunities
Systems for scheduling can also be used for specialized advertising campaigns. Depending on their past booking behaviour and preferences, you can send promotions and special offers to particular client segments, which will help you retain and gain new customers.
Appointment scheduling is more than just a tool for managing appointments in today's cutthroat salon industry; it is also a way to improve the client experience and boost your salon's reputation. Modern appointment scheduling software can help your salon succeed and stand out in a crowded market by streamlining operations, lowering no-shows, and offering convenience and personalization. Accept the power of appointment scheduling, and you will see how your salon's reputation and brand go from strength to strength, drawing a devoted clientele and fostering long-term success.