Choosing the Best Online Scheduling App – A Complete Guide
Each service-based business has its own requirements for operating, which means the business cannot pick any solution. The best online scheduling app must fit the specific needs of the business regardless of booking management needs.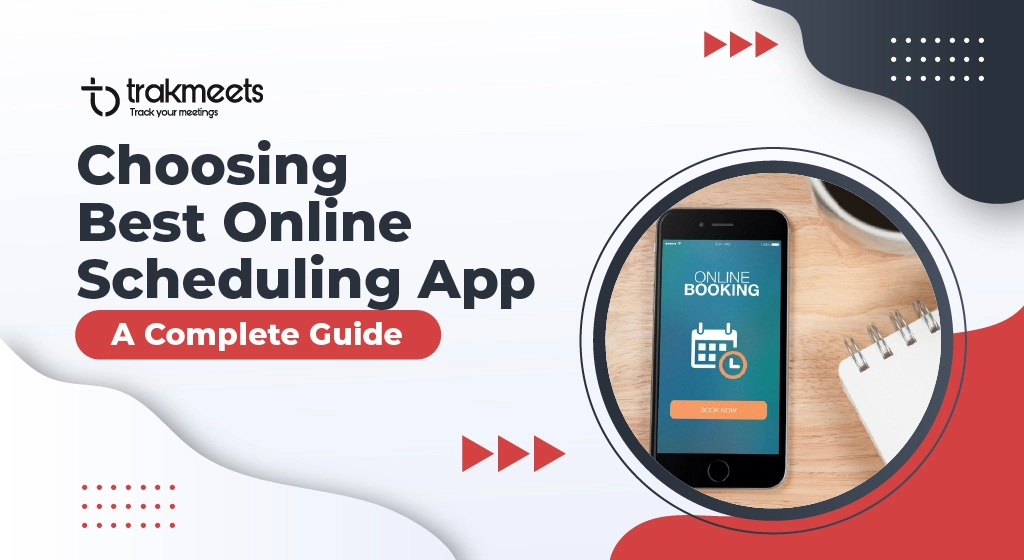 The application has made the procedure much easier, permitting users to plan appointments, meetings, and events with no difficulty. Though there are a lot of choices available, selecting the best online scheduling app might be daunting.
This comprehensive guide aims to assist you in making an informed decision, ensuring that you find the perfect scheduling tool to suit your needs.
What is a Scheduling App?
A scheduling app is an online tool that allows customers to create and manage appointment bookings.
These apps typically offer a variety of features, such as:
Generate and make available booking agendas
Accept bookings from customers
Send reminders and confirmations to customers
Integrate with other software
Pre-Requisites to Choosing a Scheduling Application
Define your Requirements
Begin by analyzing what kind of scheduling requirements you have. Are you someone who needs a scheduling app for personal use, or do you work for a company that needs to coordinate activities and book appointments for clients? Make a list of the key features that are important to you, including the ability to customize appointments, sync calendars, access the app on a mobile device, and integrate with other software. Consider these factors while choosing the appropriate software for your business.
User-Friendly Interface
An optimal online appointment app should be straightforward for both you and your customers. It should have a user-friendly interface that is neat, well-organized, and attractive. Search for a tool that requires minimal instruction, as you don't want to invest a lot of time teaching yourself or your staff how to use it.
Scheduling Flexibility
Different companies and people have different scheduling needs. Make sure the app permits you to establish different appointment durations, buffer times between meetings, and the capacity to pause particular time slots when you are not available.
Automated Reminders
An effective scheduling application should provide automated alerts and notifications for both you and your customers. These notifications can help to cut down on missed appointments and help to improve overall attendance, boosting your productivity.
Payment Integrations
Businesses that require customers to pay for their services or bookings should look for an app that offers convenient payment integration. This can involve support for different payment gateways to meet the needs of different types of clients.
Customer Support
Assess the customer service given by the scheduling app personnel. A swift and helpful response could be essential if any issues or inquiries arise during your usage.
If you do your due diligence and compare different scheduling apps that suit your needs, taking into account convenience, personalization, integration, and safety, you will be well-prepared to make the right choice for the best online scheduling app that works well for your personal or professional life. This will not only make organizing much easier but also boost your productivity and output. Book a consultation call with one of our team members to find out more about the software.