Manage Appointments With Appointment Scheduling Software in 2023
In today's fast-paced world, efficient appointment management is crucial for businesses of all types. Fortunately, modern technology has made this process seamless and hassle-free with the advent of appointment scheduling software.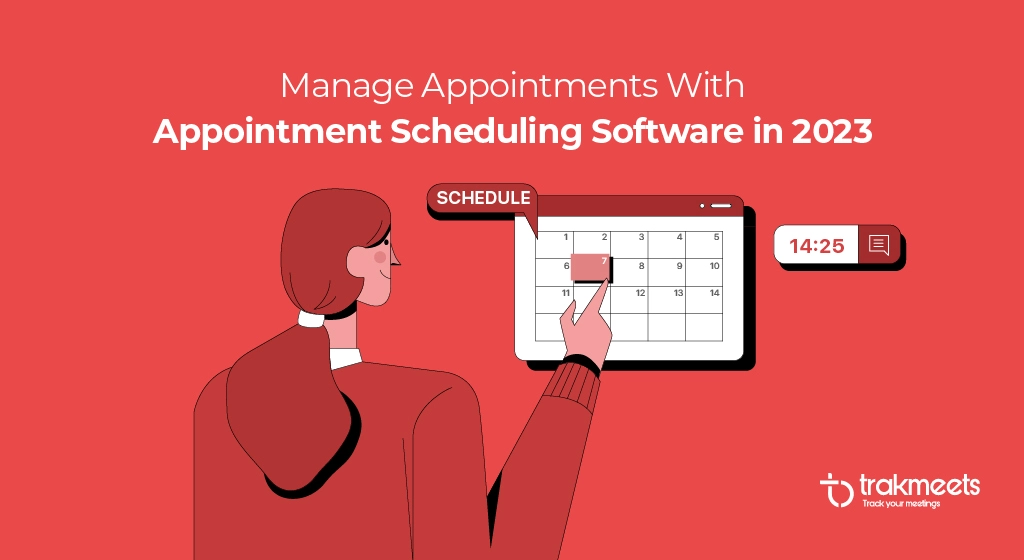 It can save businesses of all sizes by streamlining scheduling, improving customer satisfaction, and tracking appointments more effectively. 
This blog will cover some helpful strategies for handling appointments through the use of appointment-arranging software. Whether you own a salon, car wash business, or any other appointment-focused company; the appointment scheduling software can help streamline business operations and improve your ROI.
Pro Tips to Manage Scheduling Appointments
Centralize Appointment Data
To maximize the efficiency of appointment management, make sure all relevant data is collected and stored in a single scheduling program. Provide access to the software for everyone on your team and make sure they know how to operate it. This will help eliminate confusion, avoid overlapping appointments, and make it simple to keep track of your bookings.
Automate Appointment Reminders
Reduce the possibility of clients not showing up for their appointments or cancelling at the last minute by sending automated appointment reminders to them. These notifications can be in the form of email, text messages, or push notifications from the software. This assists your customers in being aware of their scheduled times and recognizing the importance of their time and dedication.
Offer Online Self-Booking
Enable your customers to take advantage of the ease of online self-booking. Let them arrange meetings through your website or app. Not only will this improve customer contentment, but it will also lessen the strain on your staff since they will no longer have to handle appointment requests manually.
Integrate with Other Tools
Optimize your appointment booking software to its fullest potential by linking it up with other essential applications like your diary, CRM system, and messaging services. This will make workflows more efficient, decrease manual input of data, and guarantee a unified approach across your entire business.
Track your Appointments
The software allows you to track your appointments effectively. This includes tracking your appointment history, your appointment availability, and your customer satisfaction. Doing so will help you analyse your business' health.
Partial and in-full payments
Give your customers the opportunity to pay an initial amount prior to receiving the service, and the balance after the service has been completed. This will allow you to compensate for canceled appointments and no-shows. In case of canceled appointments or no-shows, you can choose to refund the money via the wallet that can be used by the customer later.   
Developing the best online scheduling app can help make your appointment-based business more successful by providing streamlined data, automated reminders, and customizable intervals. With the right strategies and tools, managing appointments can be a breeze and bring great rewards. To find out more about the software and see how Trakmeets can help, book a meeting with our expert.