How Appointment Scheduling Software Can Help Improve Revenue?
Business models that rely on appointment bookings, such as car washing, salons, or plumbers, require a smooth process for generating revenue and operating seamlessly. According to a study by Zippia, "Businesses can gain an average revenue increase of 27% when using online booking systems." And in some cases, local businesses could increase their revenue by up to 120% by adding online appointment booking software."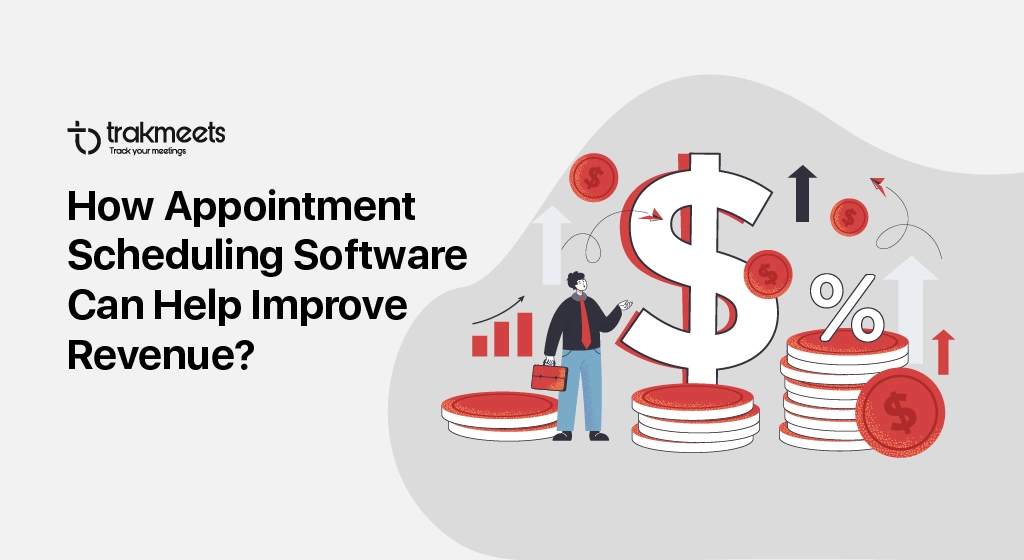 Appointment Booking Software allows customers to book a schedule for their appointment online, from their phones, from anywhere, and at any time. Bookings and schedules for staff and clients encourage customer loyalty, enhancing efficiency, and convenience, and improving financial income by minimising the cases of no-shows.
In this article, we will see how this software can help you improve the revenue of your appointment-based business.
Lower operational expenses
Integrating booking software removes the need for hiring an extra workforce for booking appointments manually and handling a long list of appointments. All the tedious tasks like managing payments, checking the availability of the service provider, or texting and calling clients to remind them of their appointments. The entire appointment booking process is automated, removing the need for manual booking, notifications, and appointment reminders. Having reliable software can reduce ‌staff burden and allow them to focus solely on their tasks.
Flexible booking hours
The software allows clients to book service appointments even after working hours. The business should offer flexibility so that clients can book their appointments according to their convenience and also so the business does not lose out on potential customers. This enhances the customer experience which results in attracting new clients, retaining them, and simultaneously earning more revenue.
Flexible payments
Payments can be made partially, i.e., half before and half after the service, or in full with appointment booking software. Multiple payment gateways give customers various options to make online payments. These payments are managed on the system and don't require an extra hand. Payments can be made prepaid or postpaid. In the case of prepaid, if the service is cancelled the money is refunded into the app wallet and the funds can be used by the clients when taking the next service.
Low no-show cases
Using the software, customers are automatically notified about upcoming service appointments so they don't forget. These notifications remind clients about their appointment and include the centre of the service along with the date and time. Sending these notifications minimises the chances of a no-show. As the cases of no-shows can cause financial losses. Also, having refund rules for booking cancellations at the last minute. This can help you improve your positive cash flow and eventually increase your revenue.
Digital promotions
Businesses using online software to operate their business can also promote their business on online channels like social media or emails. This increases the visibility of your brand and increases brand awareness. Customers looking for easy and faster solutions get attracted to such platforms that can help businesses acquire new customers without having to spend much.>
Appointment scheduling software is a great tool to automate and streamline appointment-based businesses. This allows businesses to focus on growth and plan strategies for the future without worrying about business operations. It can be a powerful tool for businesses that are looking forward to growing and scaling. Improving revenue and scaling is the goal of any business. If you also want to grow exponentially and increase your revenue, book a meeting and see how we can help your business.