Car Detailing Software: How Can It Increase Customer Satisfaction?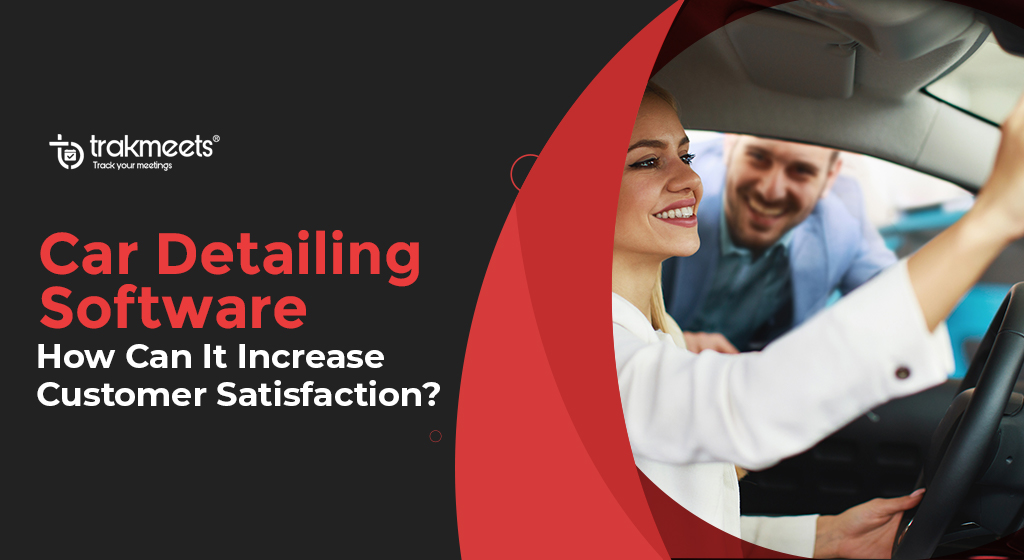 Customers are the backbone of any business and the car detailing business is no different which makes it crucial for businesses to provide customers with an excellent experience. Most customers facing tech are looking forward to a simple process for booking their appointment which is online. Most of the customers have started switching to service providers that allow online appointment booking. According to a survey by Zippia, "More than half of Millenials and Gen Xers say they would switch providers for the ability to book appointments online."
Car detailing software is an online platform that allows customers to book their service appointment booking via a customer interface. And as per reports, "82% of customers use mobile devices to book appointments." This makes it important for businesses to go online in order to survive the competitive market and scale.
In this blog, we'll understand how this software helps car detailing businesses increase customer satisfaction and retain customers.
Top 5 Ways in Which Software Increases Customer Satisfaction
Online booking
The mobile car wash software gives customers an online platform to book, reschedule or cancel their appointment for the service. This makes the booking appointment process easy and simple without any aggravation. It increases booking accuracy and improves net promoter scores. Customers can choose the schedule for their appointment as predefined by the business owner. They can also choose the service provider of their choice depending on the next available slot of the service provider.
Reminders
The appointment booking software sends automatic appointment reminders to customers which ensures that customers do not forget and miss their service. These reminders include information about the service and the venue of the service along with the date and time. This lowers the cases of no-shows.
Payment options
The car wash software offers multiple payment integrations that give your customers the flexibility to make their payments. With advancements in digitalization, most customers prefer using online modes of payment. Customers can make payments either online or via cash. The online ways include payment gateways like GooglePay, Stripe, PayPal, and Sagepay, debit, and credit cards. Offering a wide range of ways of making payments increases customer satisfaction and improves customer retention rates.
Provider visibility in real-time
Real-time visibility of the service provider is crucial to avoid overlapping or booking appointments twice. Overlapping or booking appointments twice can have a negative impact on the customer experience and lead to higher rates of churn.
24*7 appointment booking
Customers can book their appointments even when the service center is closed for the next available appointment. This allows customers to book appointments even after working hours. And according to Zippia, "40% of online appointments are booked after business hours." Offering such flexibility allows customers to book the appointment in their free time increasing the customer experience.
Car detailing software is a great tool for businesses to improve customer experience and customer satisfaction scores. Happy customers lead to repeat bookings and new referral customers. Recommendations from customers for the service build brand loyalty and increase trustworthiness. Increasing customer retention rates and a good customer base result in improving the net ROI of the business. According to Bain and Company, "Increasing customer retention rates by just 5% can increase profits by between 25% and 95%."
If you are also looking for software that meets the needs of your customers and improves their experience, schedule a meeting with our experts and see how Trakmeets can help your business improve customer satisfaction.