Myths v/s Facts – Salon Appointment Booking Software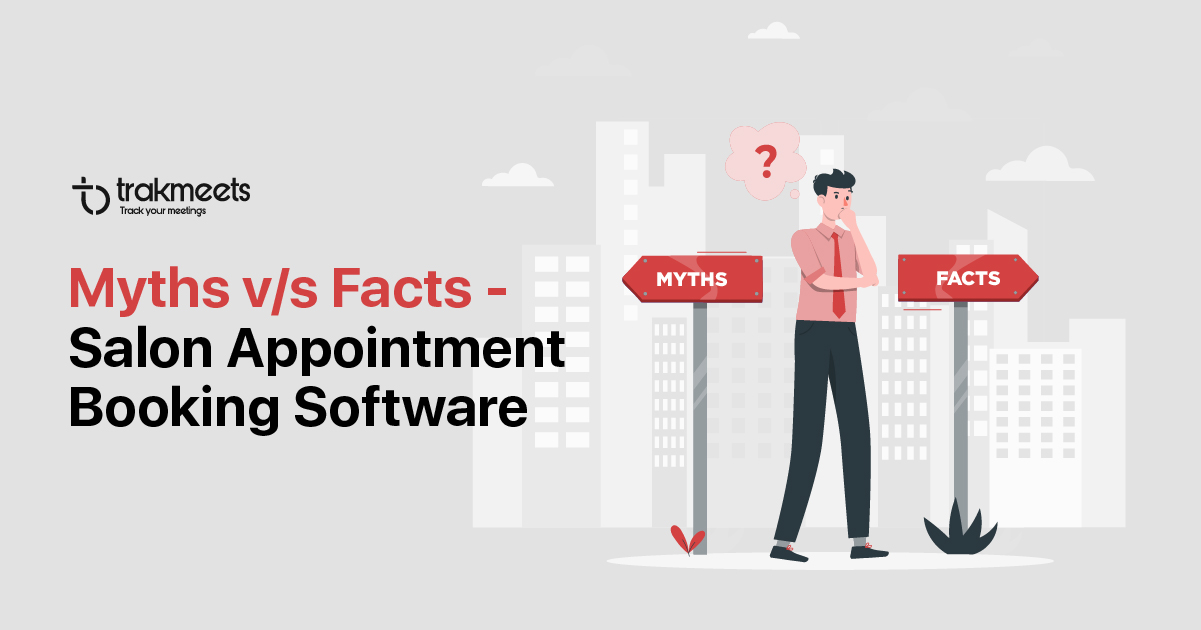 Technology has significantly altered how we go about our daily lives in today's fast-paced world, including appointment scheduling at our favourite salons. Apps for booking salon appointments are becoming popular, making booking preferred time slots and stylists easier. However, there are rumours and falsehoods about these apps, just like any technology.
The blog post discusses salon appointment booking software and dispels common salon myths.
Myth 1: They are only for millennials
Fact: Although millennials and younger generations tend to adopt technology early, salon booking apps are not only for them. People of all ages are among the target demographics for these apps. No matter their age, many salon patrons value the time- and space-saving advantages of making appointments through an app. Therefore, salon booking apps can make your life easier, whether you are a baby boomer or a member of Generation Z.
Myth 2: Salon apps are complicated to use
Fact: The appointment booking process is as straightforward and user-friendly as possible. User-friendliness is one of the main goals of salon booking apps. Anyone can make an appointment using these apps because of their simple navigation and user-friendly interfaces. Users typically only need a few taps to browse available time slots, select their preferred services, choose a stylist, and confirm the booking. It saves time and minimises calling or visiting the salon in person.
Myth 3: Salon booking apps are expensive
Fact: The app is a SaaS model which makes it less expensive. The overall cost is quite inexpensive. It is a one-time investment with minimal monthly recurring fees. On the contrary, in-house apps can be highly expensive, as you need to hire a tech team.
Myth 4: They compromise privacy
Fact: Salon booking apps secure user information, including personal and payment data. Additionally, these apps frequently let users choose how much information they share and whether or not they want to receive promotional emails.
Myth 5: Can't give personalised services
Fact: A salon online scheduling app enhances the customer experience by offering personalised service. By providing customers with customisation, salons are better able to meet the needs of each client and guarantee that you get the services you want.

Myth 6: They are not flexible
Fact: Salon booking apps offer users flexibility. Customers can select the time, date, and stylist that work best for them. Additionally, if there is a change in plan, many apps give you the choice to reschedule or cancel appointments. Check the salon's cancellation policy to see if there are any specific guidelines regarding appointment changes.
Myth 7: They are not reliable
Fact: Dependability and effectiveness are the main goals of salon reservation apps. They provide immediate confirmation, real-time availability, and automated reminders, minimising the possibility of mistakes or misunderstandings. Using a salon booking app is frequently more dependable than relying solely on phone calls, where mistakes made by humans, misunderstandings, and missed calls can happen.
Appointment scheduling software is helpful for customers looking for salon and beauty services with convenience, effectiveness, and transparency. Book a demo to see how Trakmeets can help your salon business.