Salon Appointment Booking App – Improve your Salon Cash Flow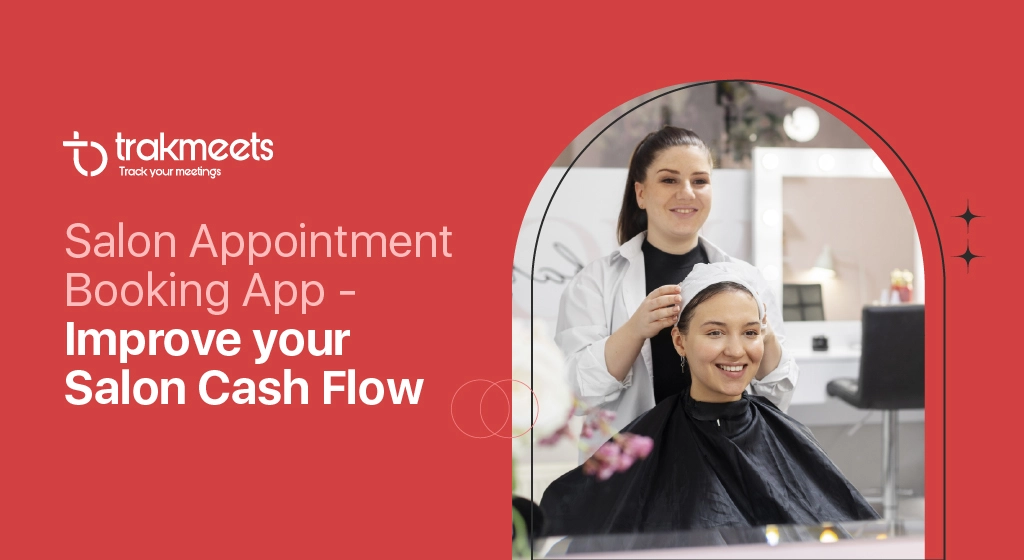 In the fast-paced world of the salon and beauty business, achieving smooth cash flow and exceptional customer service is crucial. Enter the Salon Appointment Booking App, a revolutionary tool that enables salon owners and managers to maximise operations, increase profitability, and maintain happy customers.
Advantages of using a booking app to in improving salon's cash flow
Streamlined booking process
Gone are the days of endless phone calls and back-and-forth scheduling. Managing appointments is easy with the appointment booking app for clients and salon staff. Customers can easily search for open time slots and make appointments at their convenience, lowering the possibility of missing out on opportunities because of busy phone lines or closed business hours. This ease of scheduling encourages customers to book appointments more frequently, boosting your salon's appointment rate and cash flow.
Reduced no-shows
No-shows can have a significant negative impact on salon sales. Clients can receive automated appointment reminders via email or SMS from a booking app, reducing the likelihood of forgetting appointments. With some apps, customers can even confirm or reschedule appointments with just one click, making it simple to manage their schedules and lowering no-show rates, which boosts revenue.
Improved client engagement
A salon appointment scheduling app promotes more active client participation. You can use it to tell your clients about specials, momentary deals, and new services, encouraging repeat business and upselling. Apps frequently have reward and loyalty programmes that entice users, gradually raising your salon's revenue.
Increased accessibility
In the age of digital technology, consumers now demand accessibility and convenience. Using an appointment scheduling app on their smartphones or computers, clients can make appointments 24 hours a day. This accessibility creates a steady flow of income by encouraging existing clients to book appointments to attract more clients.
Efficient payment processing
Salon appointment scheduling apps include payment processing, allowing customers to pay for their services before or after their appointments. The likelihood of late payments or customers leaving without paying their bills decreases. Streamlined payment processing facilitates smoother cash flow while also reducing admin work.
Enhanced data insights
Making informed business decisions requires the use of data. Salon appointment scheduling apps offer comprehensive analytics and reporting features that let you keep track of booking patterns, busy times, and client preferences. You can maximise revenue by adjusting your salon's operations, pricing, and marketing strategies.
Customised Promotions
You can better target specific client segments with promotions and marketing campaigns. For instance, you could introduce referral programmes to entice current customers to bring in more business or offer discounts or special packages to attract customers. Customised promotions can increase customer loyalty and attract new customers, improving cash flow.
Improved Client Satisfaction
Recurring customers and salon advocates are more likely to be satisfied clients. Offering a simple and convenient booking process improves customer satisfaction. Appointment booking from the app allows customers to be flexible and control their schedules, which is valued, resulting in positive reviews and referrals.
Cost Savings
Saving money is another benefit of salon appointment scheduling apps. The need for paper appointment books, manual scheduling, and excessive phone calls is eliminated, which reduces administrative costs.
Competitive Advantage
By implementing a salon appointment scheduling app, you demonstrate your commitment to modernisation and client satisfaction while remaining up-to-date with trends in the salon and beauty industries. You might gain a competitive edge and attract clients who value convenience and effectiveness.
Scalability
The app is scalable and can expand along with your salon. The appointment booking software can accommodate your changing needs, whether you open additional locations or expand your services, ensuring that your cash flow remains stable even as your business grows.
Finally, a salon appointment scheduling app is more than just a handy piece of technology; it is also a potent tool for boosting your salon's cash flow and overall profitability. It enables salon owners and managers to take charge of their operations and improve the customer experience by streamlining the booking process, lowering no-shows, engaging clients, optimising resource allocation, and offering priceless data insights. A strategic investment in a salon appointment booking app can transform your salon's financial health and ensure long-term success in a sector where efficiency and customer satisfaction are crucial.