Choosing the Right Car Wash Software: Things to Consider
In today's fast-paced business ecosystem, car washing and detailing professionals are starting to use technology to streamline their appointment books and enhance the customer experience. Integrating car wash software with a car detailing business can help you achieve these goals. With many tech solutions available, it is crucial to choose the right software that meets the specific demands and requirements of your business.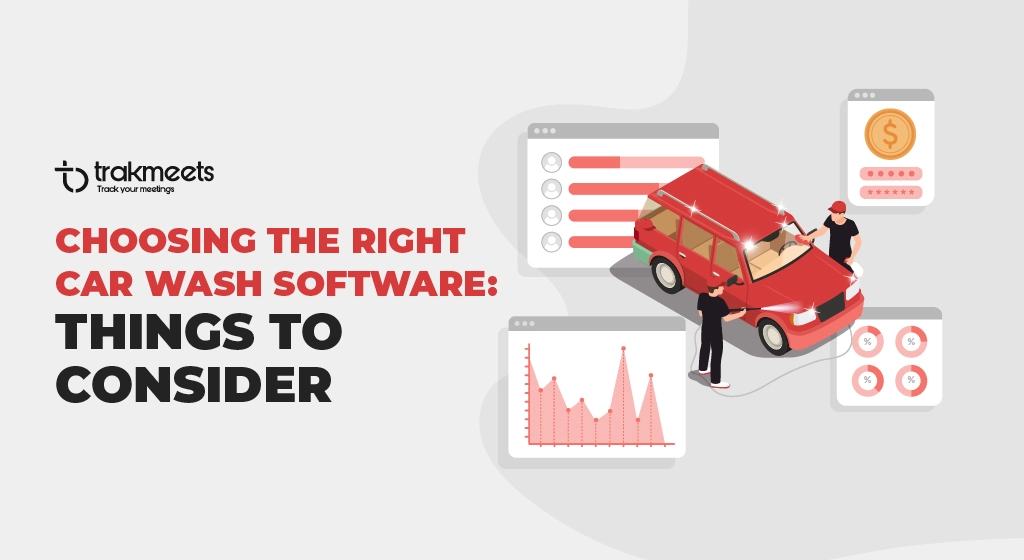 In this blog, we will explore important features you should look for before making an informed decision that will optimise your business and drive success.
Let's dive in and explore the essential features that should be on your radar when choosing software.
Key features to look for when evaluating software options
Appointment Management
The solution should offer a comprehensive system that allows customers to book appointments and schedule them. The features must be user-friendly, have a calendar interface, automated reminders, and the ability to manage multiple appointments simultaneously.
Customer Database
Databases play a vital role in businesses in managing detailed records and preferences. The software must be capable of storing customer info, service history, and contact details in bulk. A built-in customer-relationship management system is a must that can help you personalise customer interactions, track customer feedback, and improve customer satisfaction scores.
Invoicing and Payment
Look for a solution that simplifies your billing ‌and payment processes by offering your customers multiple payment options. The software must be able to generate professional invoices, calculate pricing accurately based on the services taken, and be capable of integration with multiple payment gateways to streamline transactions. This improves the efficiency of the business by saving time, minimising human errors, and improving overall financial management.
Mobile Accessibility
According to Statista, 59% of all internet traffic worldwide now comes from mobile. This increase in dependency on mobile devices, it is crucial for you to have mobile car wash software that offers a mobile app, allowing your customers to book an appointment from the app and access information in just a few clicks and give real-time updates.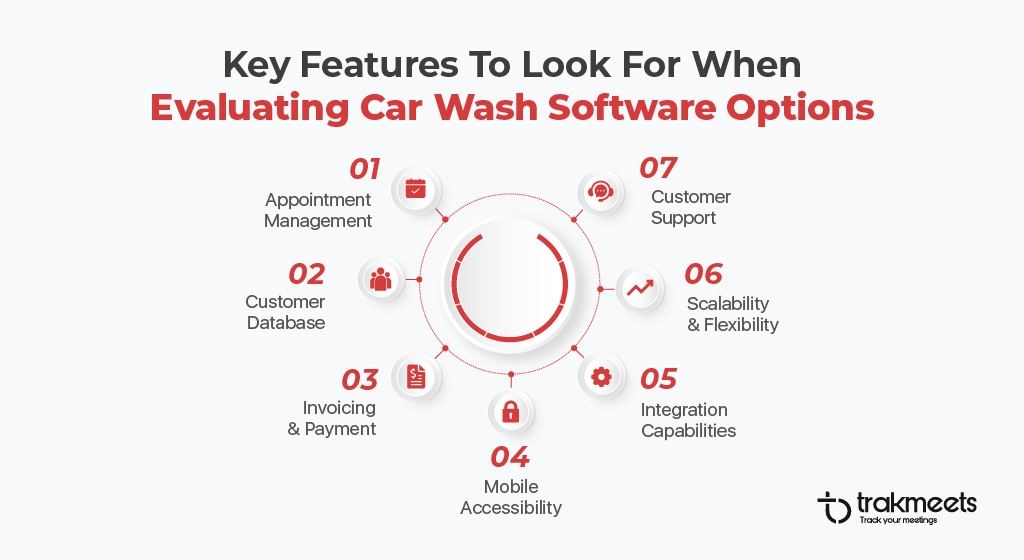 Integration Capabilities
Prefer software that has multiple integration capabilities to use other tools like calendar integration, accounting software, payment gateways, and SMS integrations. These abilities save time by automating data transfer and making sure that workflow across different systems is carried out seamlessly.
Scalability and Flexibility
The software should be capable of accommodating the growth of your business and should be able to handle heavy traffic and an increasing number of customers, services, and employees. Also, it should give flexibility in customisation and configurations that allow you to tailor the software to your specific business needs.
Customer Support
Consider checking the availability and quality of customer support offered by the software provider. Make sure they make regular updates and improvements to the software, addressing bugs and adding new features based on user feedback.
It is crucial to choose the right car detailing softwareto improve efficiency and drive the success of your business. Considering the above-mentioned features while choosing software, make sure that it meets your business-specific requirements and supports your long-term growth and success. To find out more about the software, book a meeting and see how we can help your business grow and scale.