Last-minute Cancellations with Appointment Scheduling Software
As a business owner, you know that last-minute appointment cancellations can be a major headache. They can disrupt your schedule, waste your time, and even lose you money.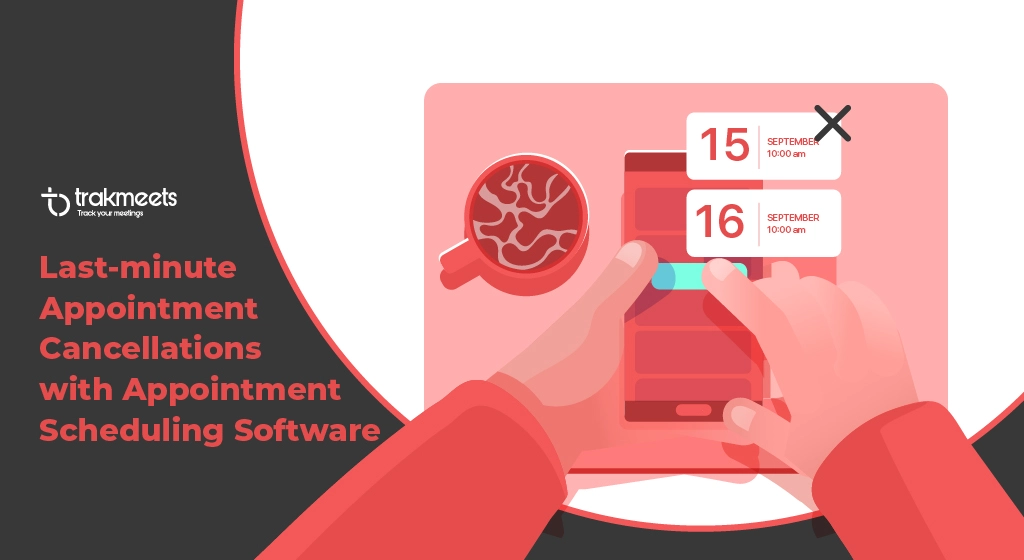 Businesses are now leveraging appointment scheduling software as a way to provide excellent customer service and boost operational efficiency. This software assists in optimizing the process of booking appointments.
This simplifies the process for clients to book their appointments with you whenever it is convenient for them, while also giving you the capability to monitor your bookings and effectively manage your schedule.
In this blog, we'll explore how last-minute appointment cancellations can impact your business and what you can do to mitigate its impact.
How can last-minute appointment cancellations affect your business?
No-shows and last-minute cancellations can create a real headache for a wide variety of businesses. These short-notice cancellations can leave blank spots in the schedule; waste staff time and resources, and cost businesses lost revenue opportunities. Furthermore, this problem can damage customer satisfaction and disrupt normal operations. Therefore, quickly addressing this concern with appointment booking software is vital to ensure a smooth workflow and a positive customer experience.
Here are the top 6 techniques to manage last-minute appointment cancellation
Vacant Slots Update
The software is a great asset for businesses due to its real-time availability updates. When an appointment is cancelled, the system automatically updates the schedule, making the available timeslot visible to other customers. This allows businesses to quickly fill open spots with minimal work, thus minimizing the impact of cancellations on their bookings and income.
Cancellation Policy
Using a system makes it much simpler for businesses to implement cancellation guidelines. By utilizing software, businesses are able to explicitly explain their cancellation guidelines throughout the reservation process. This motivates customers to be more mindful of their arrangements and reduces the probability of unscheduled cancellations. You can also outline the amount of warning a customer must provide prior to cancelling an appointment without cost. As an example, you may have a rule that states customers must cancel appointments at least 1 day before.
Reminders and Confirmations
Clients may occasionally overlook or forget their appointment times, resulting in last-minute cancellations. Utilizing the system, automated notifications can be sent to clients prior to their appointment times, reminding them of the upcoming appointment and significantly cutting down on the number of no-shows or cancellations.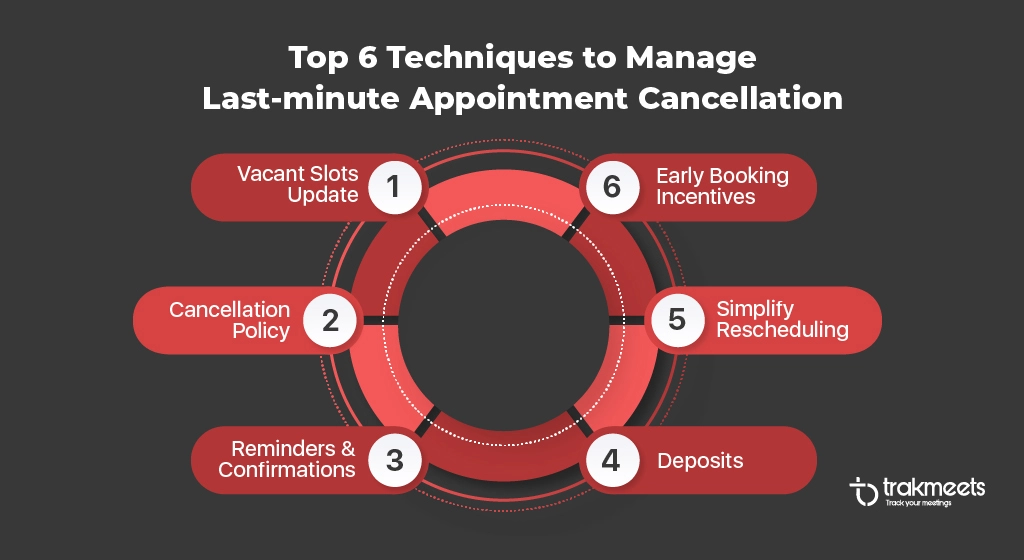 Early Booking Incentives
Businesses may want to think about giving incentives to customers who show up for appointments. This could be in the form of discounts, loyalty rewards, or complimentary services. Not only will this help avoid cancellations, but it can also help build solid relationships with customers and keep them coming back.
Simplify Rescheduling
The customer might need to reschedule their appointment due to some change in plan. If they are not able to reschedule the appointment, they might end up not showing up; wasting your time and money. This is why it is important to provide customers with a hassle-free rescheduling process.
Deposits
As a business owner, you can ask to pay the fee during booking the appointment or a part of it, and the rest is paid after the service. Defining such policies also defines the gravity of such situations. The amount paid by the customer at the time of booking can be deposited in the in-app wallet as a refund, which can then be used when they book their next appointment with you.
It is not always easy to deal with the inconvenience of late cancellations; nevertheless, with the appropriate tools and techniques, businesses can successfully reduce their consequences. Appointment scheduling software offers a number of functions to make scheduling simpler, allocate resources more efficiently, and enhance customer service. As businesses continue to embrace technology to enhance their operations, software remains a valuable asset in managing last-minute appointment cancellations. If you're not already using this software and are interested in knowing more about this softwarebook a meeting.